Assurex Health chooses location for new $15M HQ
Assurex Health chooses location for new $15M HQ
Assurex Health revealed today that it plans to move its headquarters and laboratories to a $15 million complex that will be built next year in Mason's Oakpark District.
The building on Innovation Way, near the planned $16.4 million Western Row Interchange for Interstate 71, will anchor a 30-acre, mixed-use development. The Warren County city of Mason owns the land, which is now vacant.
The 60,000-square-foot Assurex Health complex will be designed to allow a build-out of another 30,000 square feet. About 190 of Assurex Health's 300 employees are based in Mason, but the first phase of the new headquarters will be designed to accommodate up to 500.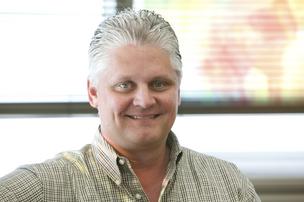 Assurex Health hired DTZ (previously known as Cassidy Turley Commercial Real Estate Services) as project manager. DTZ will find a developer, who will own the building and lease it to Assurex.
Don Wright, chief operating officer of Assurex, said an architect should be hired by June 1. Initial drawings for the project are to be completed by July 1.
"DTZ has started the process of vetting architects," Wright told me. "We know that there are very good architects in the Greater Cincinnati, and we are a Greater Cincinnati company. We don't see the need to look nationally or internationally."
Assurex is looking for an innovative design. "We don't want to be just another building taking up square footage in the parking lot," Wright said. "We and the city want to make a statement with the whole project, not just our building."
Wright expects construction to be done before the end of 2016. The Assurex footprint will be between 5 and 10 acres, he said. That will provide space to accommodate a fast-growing workforce.
Assurex has more than tripled its employees in the last three years and expects to have about 460 within two years.
That's because the company has seen a surge in orders for its genetic tests, which enable doctors to better determine the best medication to treat people with mental disorders or chronic pain. Nearly 150,000 of its GeneSight tests have been ordered so far, up from 115,000 in October.
Doctors order the tests from Assurex, whose clinical lab analyzes a sample of a patient's DNA taken with a cheek swab and quickly reports back on what's likely the best treatment for mental health issues or pain.
Assurex is now headquartered in the Mason Community Center. Its genomic laboratory and customer support center are in the neighboring Mason Municipal Building at 6000 Mason-Montgomery Road. The operations occupy about 25,000 square feet.
The Oakpark District, which encompasses about 235 acres off Exit 24 of I-71, is part of what Mason officials call their Innovation Corridor.
"Assurex Health is the perfect partner to anchor what will be a key asset within our bioscience cluster and pivotal development for the Oakpark District," Mayor David Nichols said. "We look forward to working closely with Assurex Health leadership and DTZ to make this a marque site that will showcase what a strong public-private partnership can achieve. "
Assurex Health had considered moving to other locations, but Wright said the company is now planning to build a campus that will be its permanent home. Mason is "building an area that will help us flourish and attract other companies," he said. "That only makes us stronger."
Source: Cincinnati Business Courier