How Assurex Health plans to use $32M in new funding
How Assurex Health plans to use $32M in new funding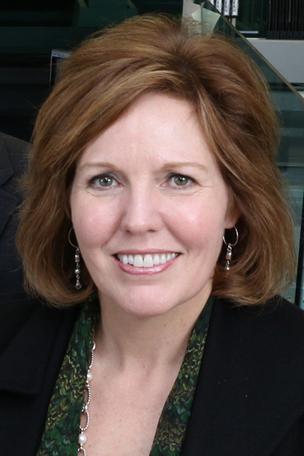 Assurex Health of Mason announced today that it has lined up $32 million in new funding, which is expected to result in the creation of more jobs as the company ramps up efforts to boost sales of its genetic tests to determine the best medications to treDrosis GIna Assurexat patients with mental health disorders or chronic pain.
The company secured a $25 million bank loan as well as $7 million in new investments from equity partners that include CincyTech, Cincinnati Children's Hospital Medical Center and Cincinnati-based Allos Ventures.
The $32 million total is the largest round of funding ever for the privately held company, CEO Jim Burns told me.
"It tides us over for the foreseeable future." Burns said. "These are exciting times. When we started the company (in 2006), it was basically funding from local seed funds and angel investors. The total amount … came to about $5.3 million."
GE Capital's Healthcare Financial Services, acting as agent, and Silicon Valley Bank financed the $25 million loan.
In addition to CincyTech, Cincinnati Children's and Allos Ventures, investors who provided the additional $7 million included Sequoia Capital, Claremont Creek Ventures and the Mayo Clinic.
"With the pace we're on right now, it doesn't take much convincing," Burns said of how he pitched the idea of investing more money in Assurex. "What we said to them is the same thing we said to GE and Silicon Valley Bank: the company is growing, and we want to invest in our commercial activities. The more doctors and patients we can talk to, the more people who are getting better as a result of our technology.
"The reason we're raising money now and using language of scaling the company is because we have 60 million-plus patients in the United States who could benefit from our products."
About 25 percent of American adults have a mental illness, according to estimates from the national Centers for Disease Control and Prevention.
Assurex doesn't sell its GeneSight products directly to consumers. Doctors order the tests. Last year, about 75 percent of the tests were ordered by psychiatrists. The other 25 percent were ordered by pediatricians, primary care physicians, internists, OB/GYNs or doctors for nursing homes.
A doctor takes a DNA sample of a patient by swabbing the inside of a cheek and sends the test to Assurex Health via overnight mail, then the company's lab in Warren County analyzes the DNA and reports back within 36 hours on what's likely the best treatment for mental health issues such as depression, anxiety, ADHD, bipolar disorder, schizophrenia or chronic pain.
Assurex claims its GeneSight brand of tests have been clinically proven to double a patient's rate of remission and response while lowering health care costs.
GeneSight was developed by Assurex Health based on patented technology invented by researchers at Cincinnati Children's. Assurex also has licensed technology from the Mayo Clinic in Rochester, Minn.
The new funding will enable Assurex "to continue to build the commercial organization and the infrastructure to support it," Burns said. "It means new jobs – definitely. We'll probably have some things we can talk to about later in the year about additional employees and focus areas."
Assurex Health, which has about 200 employees, more than tripled its sales force recently, going from 20 sales people in the field last year to 65 as of April, noted Gina Drosos, who oversees sales and marketing as president. She joined Assurex in August after 25 years at Procter & Gamble, where she rose to group president of global beauty care.
"We expect we'll add some jobs here in the Mason headquarters as well as out in our field organization," Drosos told me. "We continue to see increasing interest not only from psychiatrists but also primary care physicians and pediatricians."
Drosos is also overseeing the creation of a new Assurex website to expand brand awareness.
"We have a new sandbox.genesight.com website launching in the next couple of weeks, which provides significantly more education for both patients and physicians," Drosos said. "Then we will do social media and digital marketing that drives traffic to that website."
Continued international expansion is possible, Drosos said. Last year, in an effort to increase the use of GeneSight, Assurex formed a joint venture with the Centre for Addiction and Mental Health of Toronto, Canada.
"Canada is our focus for 2014," Drosos said. "But we are beginning the process of looking into which other international markets would make sense for us to move forward in 2015."